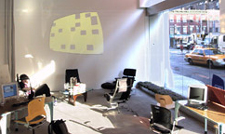 Herman Miller RED is a small, hip division of furniture giant Herman Miller. They sell funky furniture for small offices, and do business mainly through their e-commerce website. When they decided to open a showroom in Manhattan, I was hired to create an Ambient Media link between their website and the showroom.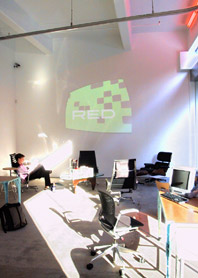 I created a custom-shaped graphical projection, dynamically generated by the activity of people visiting the website in real time as they browse and buy furniture. The installation allows people working in the physical space to be constantly aware of the activity of their online customers in a peripheral way, and it provides a unique design and branding element for the space.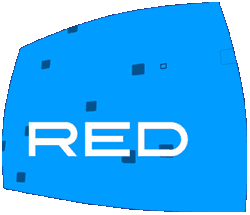 My design incorporates elements from the Herman Miller RED logo and website. It is a real-time system that choreographs these elements to represent the number of visitors to the site, the frequency of page requests, most popular products, and to display products that are purchased as each purchase is made.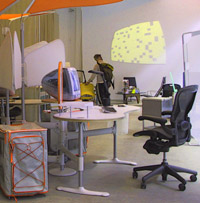 In addition, the display responds to computers in the physical store, so that as visitors interact with these computers to browse the Herman Miller catalogue or surf the web, their mouse movements leave trails on the Ambient display.